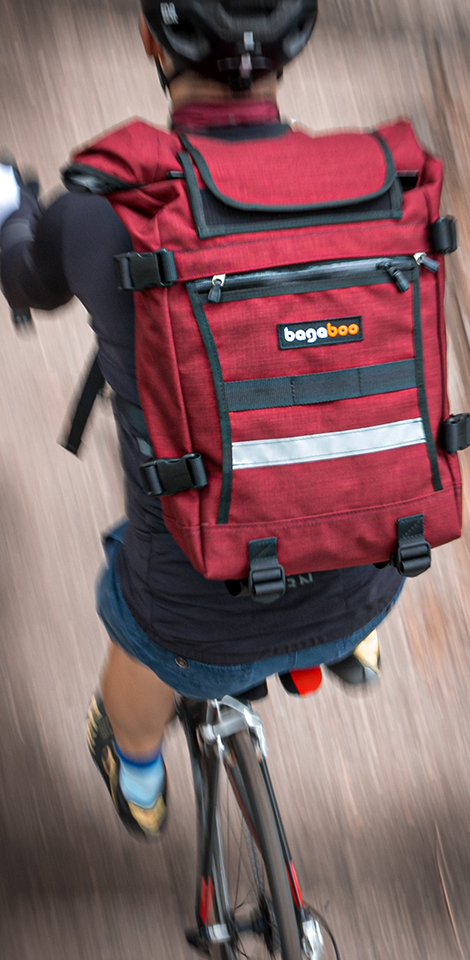 Rolltop model made out of 2 layers – the outside is CORDURA® and the inside is our lighter weight truck tarpaulin to keep the bag waterproof and still lighter weight. The inner and the outer layer are sewn together only at the mouth of the bag so water cannot get in throught the seams.

There is a small flap to keep the rolled part closed. This flap is extendable, so when you fill the bag you can still close it properly.
The bag comes with a removable hip cross strap (L size only) and a chest cross strap (also removable).

Padded outer back is default. The Jumbo has a comfortable, shaped shoulder padding with foam inside. There is a velcro and strap to attach your phone or radio on the shoulder strap.
The bag comes with a reflective stripe and a blinky lamp holder on the back. Side compression straps (two per side) and bottom compression straps are default also. Double CORDURA® layer on the bottom of the bag.

There are two outer pockets on the Jumbo. There is a slip pocket that is open from both sides so you can slip a raincoat or jersey there if the bag is full.
Two mesh pockets inside.